Original Garden Decor
We believe gardens are more than just outdoor spaces; they're canvases waiting to be painted with your creativity. Our rusty ornaments are designed to add a touch of magic and nostalgia to your garden, turning it into a haven of serenity and beauty.
At Savage Works we design, create and sculpt rusty metal garden ornaments, plant supports, flowers, garden art and unique sculptures for your garden. We are a proud family run business who specialise in crafting one-of-a-kind pieces that add a touch of vintage charm to your outdoor space. Each metal garden ornament is crafted from quality mild steel which are strong sturdy, well made pieces of garden art. All our garden sculptures are beautiful yet functional and made to enhance any garden big or small.
Creators of Savage Works, Mark and Lucy, have developed an extensive range of metal garden flowers, plant supports and pieces of garden art that are affordable and help enhance a gardens natural beauty.
We have developed a strong British ethos, with all our products and equpment being British made. Mark and Lucy are both environmentally consious and have made sure all packaging is 100% recyclable and made from recycled materials.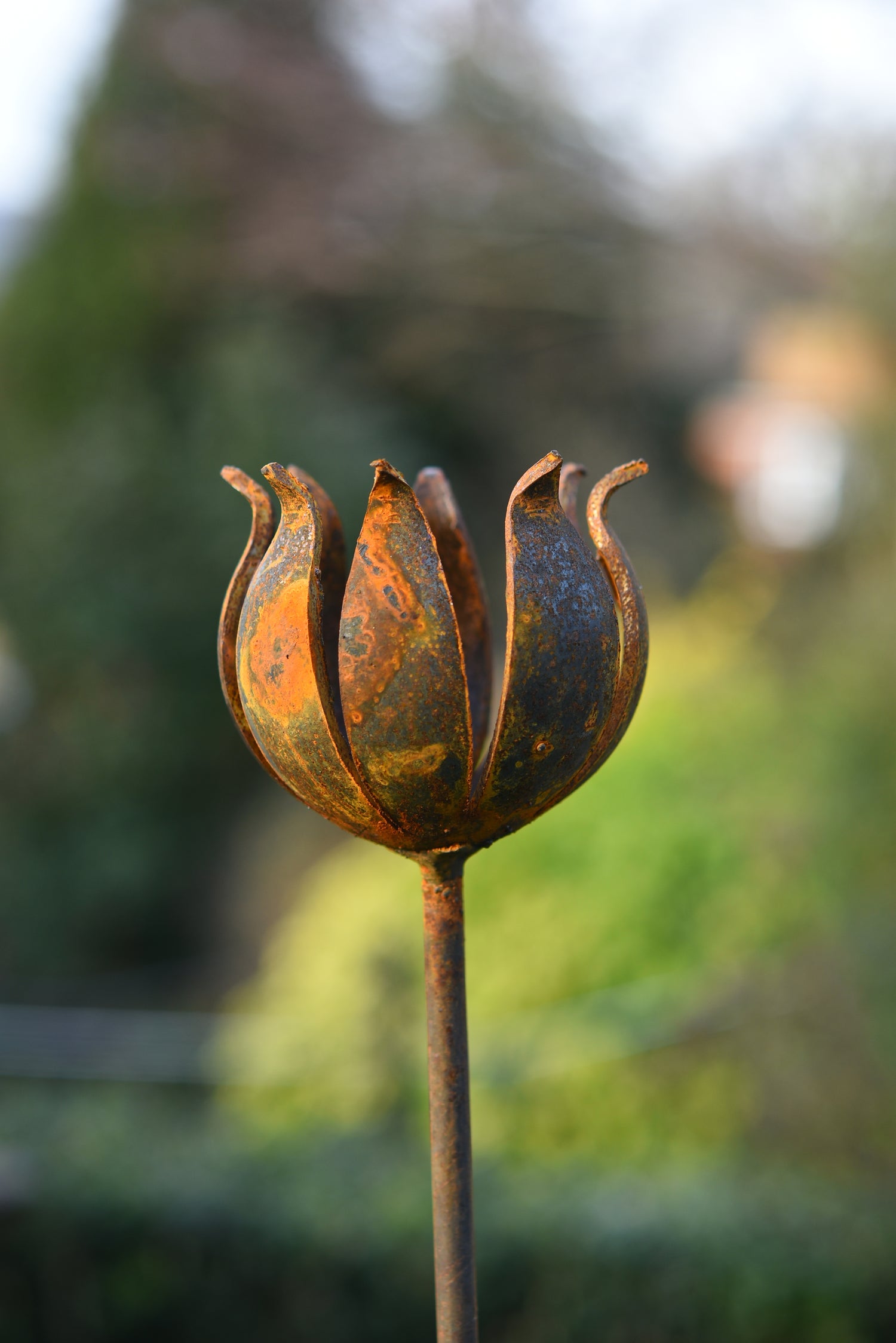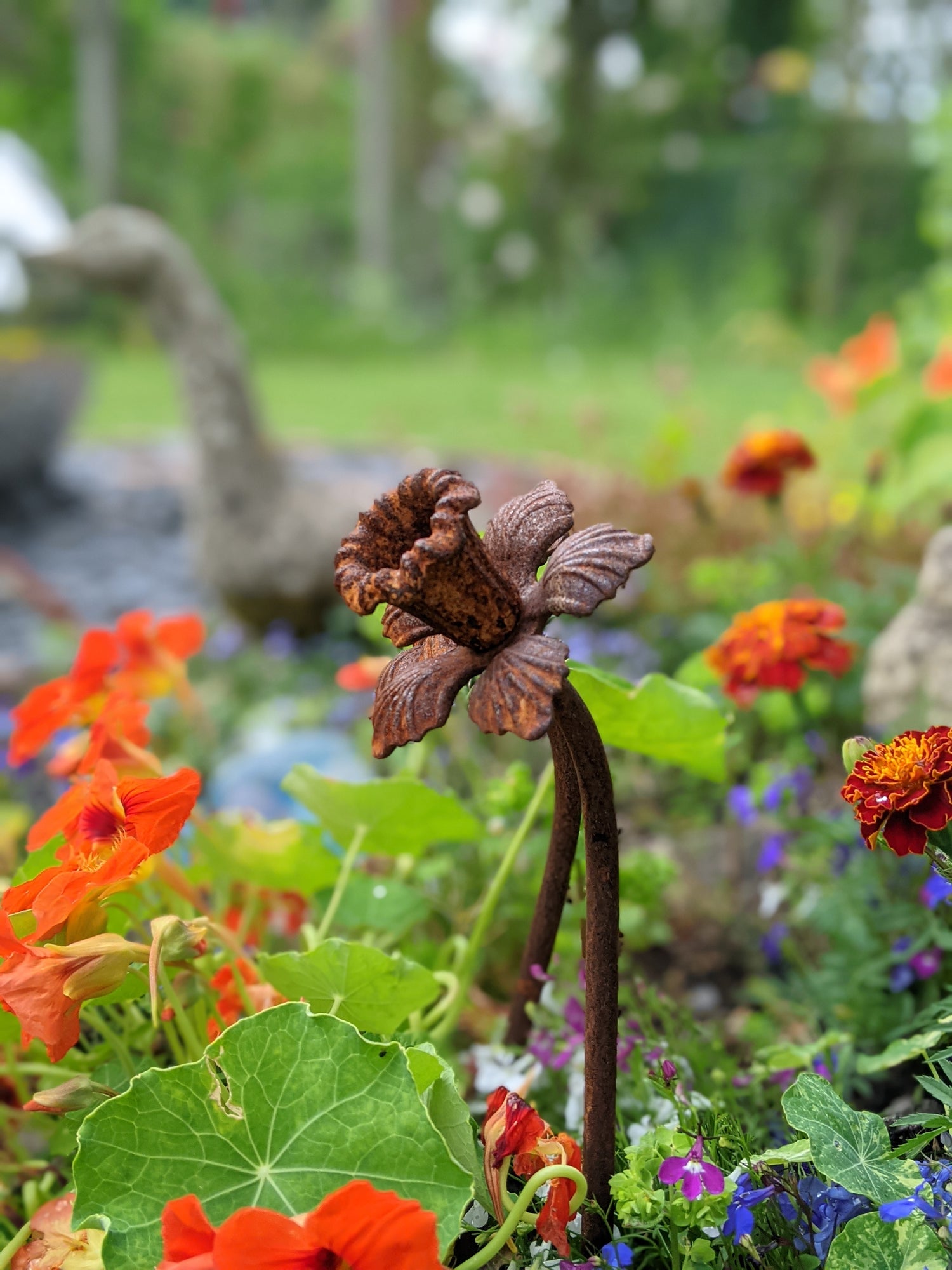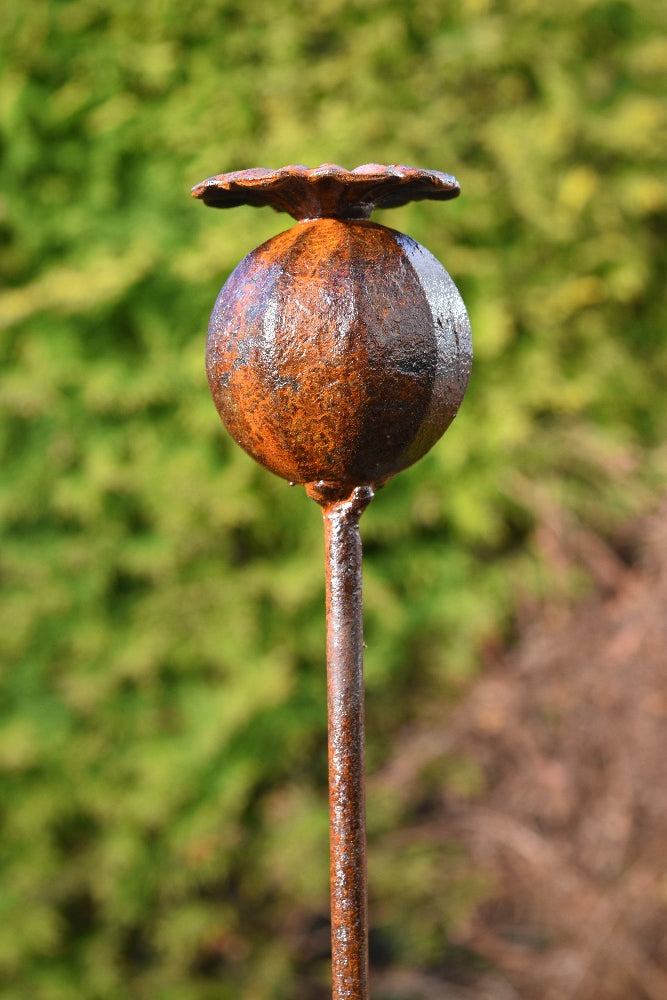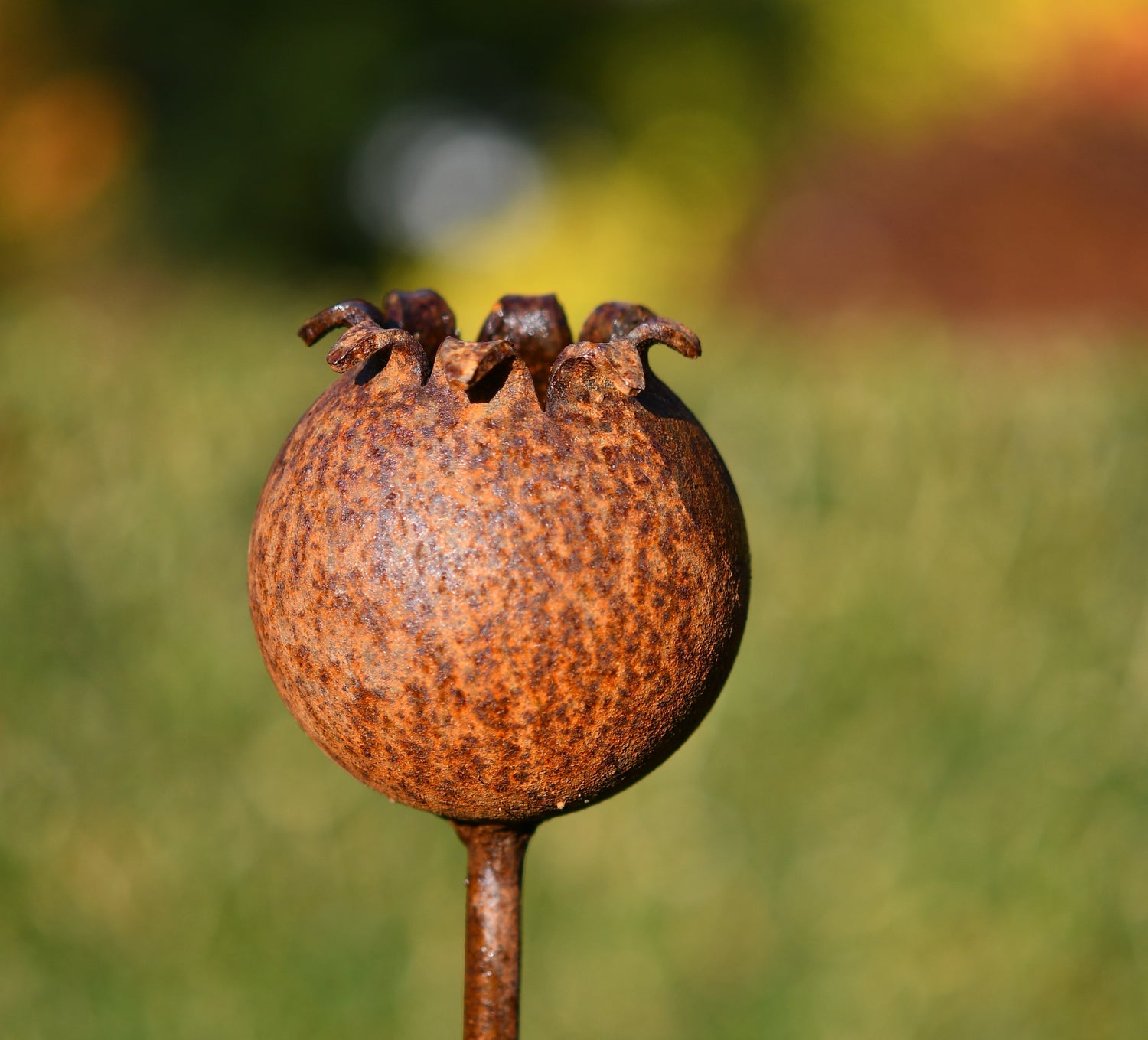 The Metal Flower Collection
Our handmade metal flower garden collection offers distinctive pieces that will set your garden apart. Each metal flower ornament is carefully crafted to stand the test of time, aging gracefully.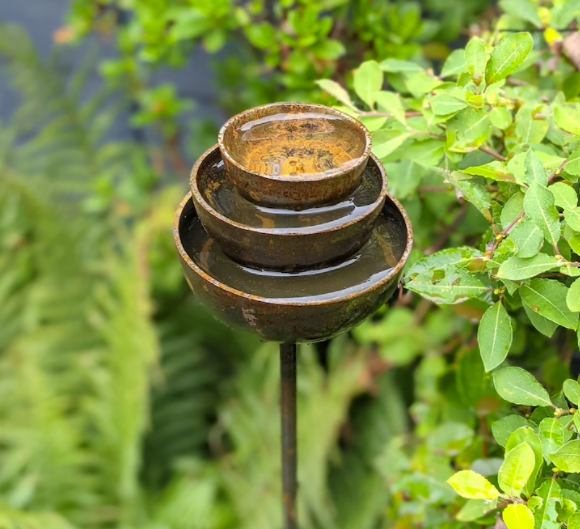 Rain Catchers
Ready to start your garden transformation? Explore our handmade rusty rain catcher collection, find the perfect pieces to suit your style, and let your garden tell its own unique story.
Shop Now
What our customers say



Absolutely love my new garden ornaments, they look great and arrived when expected. 5 star!

Sam Harrison
Brilliant metal work! Quick service and happy to support a lovely family business.

Laura Jane
We have the fountain in our garden from savageworks and we love them!

Annie